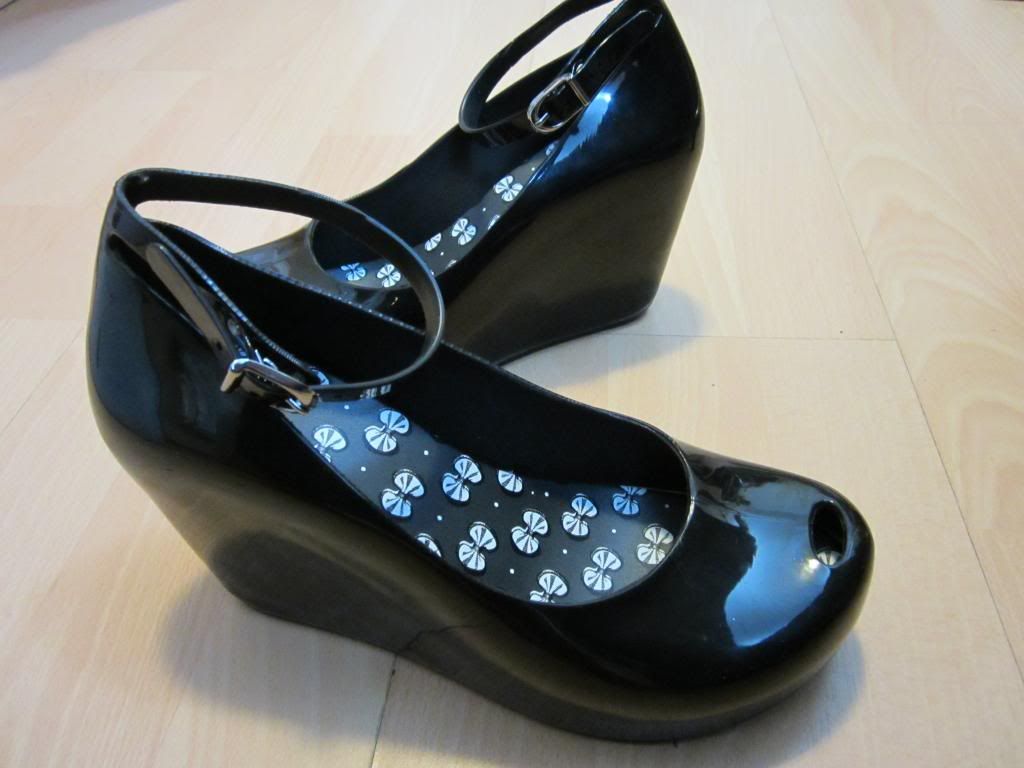 As soon as I saw this pair of shoes I had to have them. I'd always had a soft spot for the rubber
Melissa
shoes, and I'm a fan of their collaboration work with Vivienne Westwood. Now I finally have my own pair! Well, they're technically by
Mel
which is the "younger sister" brand of Melissa.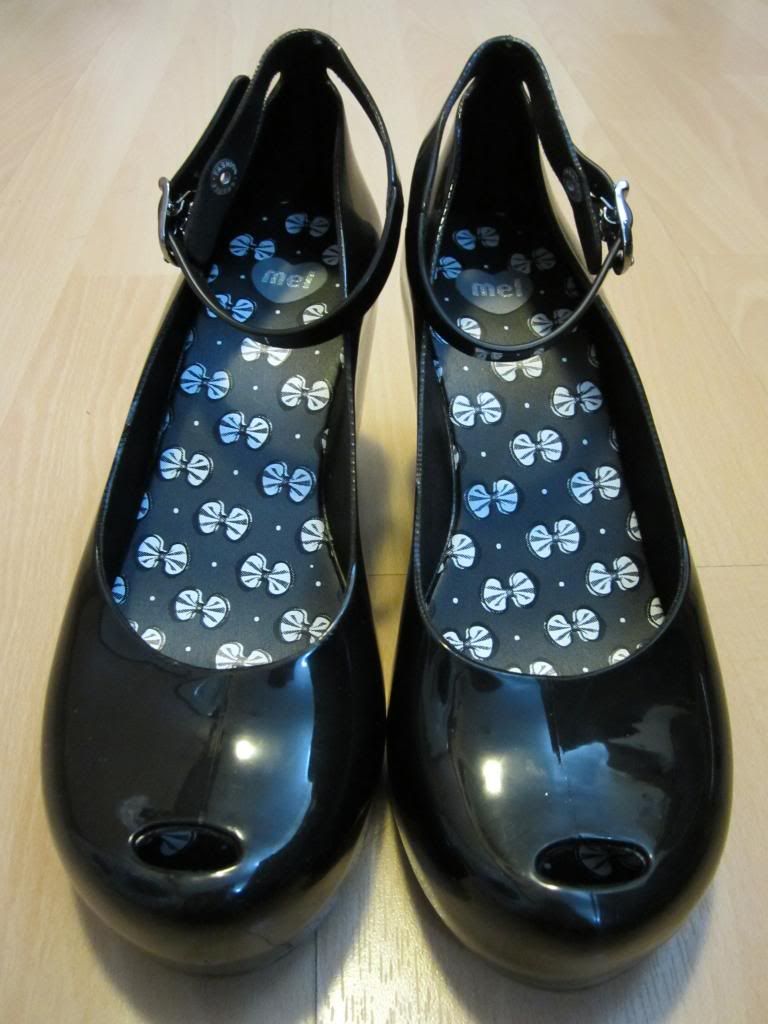 This pair of wedges is called "Toffe Apple" and comes in a variety of pretty colours. There's a nude pink colour, red, a nice shade of light blue and black. The retail price is £45, but I did some searching around and found it for half price in
New Look
as an online exclusive. You can order it online and have it delivered for free to your local store to pick up.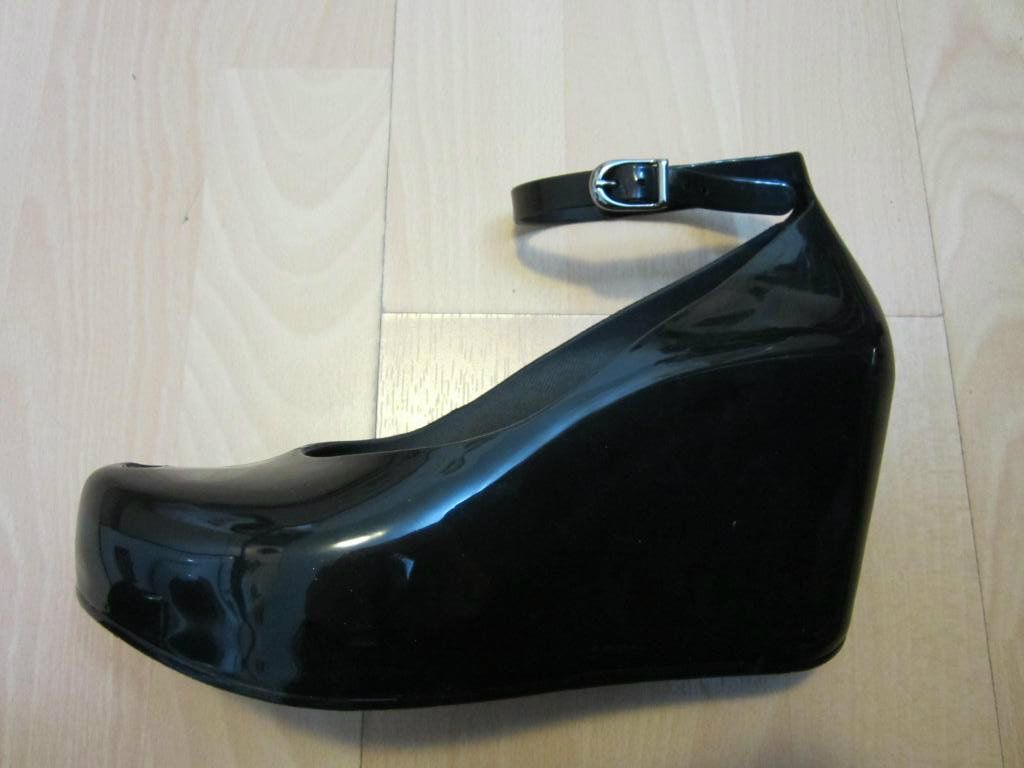 The rubber material of the shoe itself is very soft and comfortable. The inside of the shoe has a really pretty pattern, I love the bows, but could do with a bit more padding so I've used some insoles to add extra comfort. The wedge height is about 3.5 inches, but doesn't feel that high due to the platform wedge. I'm not a fan of peeptoe shoes in general but I don't mind it when this pair of wedges is so beautiful and comfortable.
I read a couple reviews on this online before purchasing and some people mentioned the strap breaking off, so I would be careful with this and avoid carrying the shoes by the strap or doing it up too tightly and stretching it.
~ Roses